The Reiwa "Sae-Tamagawa Fireworks Festival" held on Wednesday, August 7, 2010, was successful lying with out of the weather thanks to the weather, and it ended safely without any major accidents. Reiwa
This time, we were able to hold a grand event with a great support from everyone, and on the day of the event, about 130,000 people (announced by the organizers: about 80,000 people on the Komae side, about 50,000 people in kawasaki-side venues) visited the event, I would like to express my deepest gratitude once again.
"Fireworks x Yukata – Enjoy!"Campaign – Let's go to see fireworks wearing yukata
On the day of the fireworks display, the first 300 people who came wearing yukata will receive an original handkerchief towel!A gorgeous fireworks display.Why don't you dress up in a stylish yukata and enjoy the summer mood?
<引換時間> from 5:00 p.m. on the day
<引換場所> The opening area of the first venue on the Komae side (Olympic and Paralympic booth)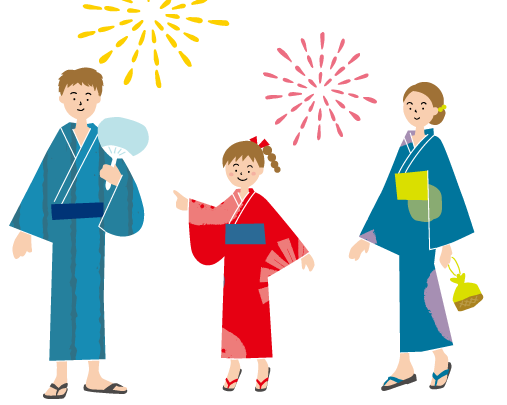 August 7: The Reiwa "First Year: The Komae and Tamagawa Fireworks Festival" was decided (10:00 a.m.)
August 5 All paid seats are sold out.
July 25 "Program" was released.
July 12:The List of Sponsors was released.