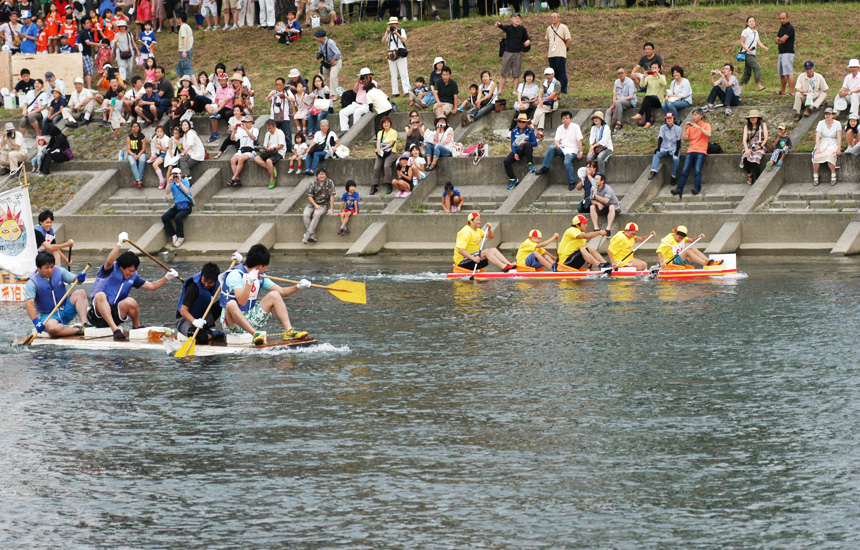 The Tama River Raft Race was held for the first time in 1990 as an event commemorating the 20th anniversary of the enforcement of the Komae City system.
In recent years, not only Komae city but also the participating teams from all over kanto have increased, and it is the largest raft race.
The winning team will be presented with the "Komae Ancient Cup" made of pottery with the motif of "Izumi-style earthenware" excavated for the first time in Komae.
Part 1 Incandescent race development that competes for speed
The race that competes for speed in seconds is truly powerful.
I can't keep an eye on which team will win the championship by controlling the wind direction and the flow of water.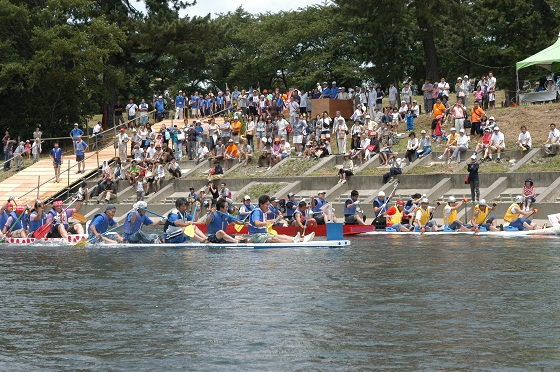 Part 2 Originalraft
In the race, each team goes out to elaborate, such as the one of the fashion of the year and the one of the wacky design.
It is one of the ways to enjoy looking for a raft of your choice.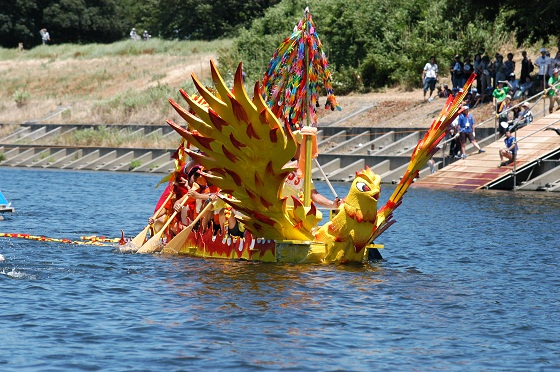 Part 3 Many events that color the race
In addition to the race, there are many events including stage events in the venue.
At the finish line, there are many stalls including drinks and food.