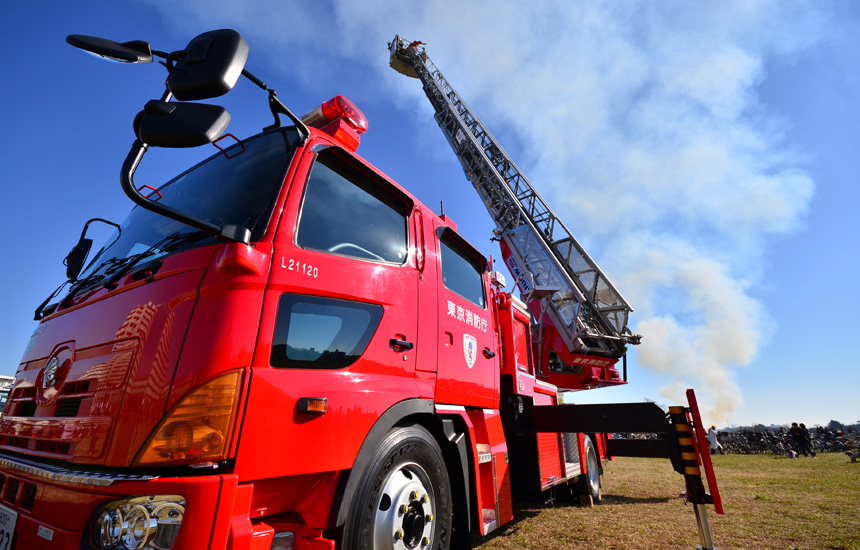 The event is held at the same venue three events: the Komae Tamagawa Road Race, Dondoyaki, and Komae City Fire Brigade's First Ceremony held at three locations in the city on the second Sunday of January every year.
Part 1 Komae Tamagawa Road Race
It is a five-course race set on the embankment, 1km, 2km, 3km, 5km and 10km, divided into ages and genders, and many people visit along the road to cheer.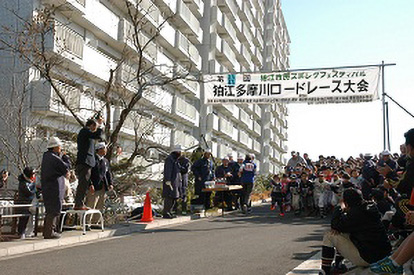 Part 2 Dondoyaki
It is an event of the Small New Year that the fire festival of the New Year sends and the festival of the Dosojin are connected.The sight of a hut made of bamboo and Kaya, nearly 10 meters high, engulfed in flames is a masterpiece.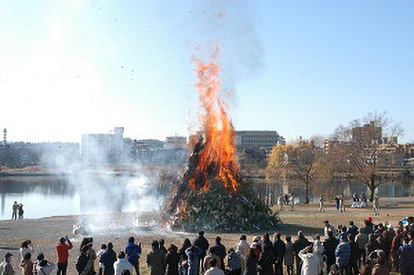 Part 3 The first ceremony of the Komae Fire Brigade
The opening ceremony is the first work event held in early January by firefighting personnel.At the first ceremony of the Komae City Fire Brigade, various events such as water discharge by vivid colored water will be held.